Michelle Hirschman, LCSW
Founder and Coach
Michelle is a clinical professional with a deep understanding of adult mental health and addiction challenges. Her work has ranged from clinical work at treatment centers in California, to the town of Ho in Ghana, West Africa, where Michelle provided case management services at a psychiatric unit with addicts and alcoholics and pioneered an AA meeting for the town. "I was able to educate the staff about the disease of addiction/alcoholism and provide them with AA literature that they had never seen before."

Michelle's journey to become a therapist began with a counseling internship as an undergraduate at University of California, Santa Barbara, where she practiced hospice work, psychiatric social work, and counseling at a transitional living home serving clients with co-occuring disorders. Michelle pursued her Master's of Social Work at Washington University in May '99 and obtained her MSW.

With her graduate degree, Michelle began her professional journey on Capitol Hill supporting various Senators and non-profits on legislation and lobbying efforts that revolved around women's issues. From there, she served the homeless population in Washington, D.C., working primarily with the chronically mentally ill as well as those suffering from alcoholism and addiction. She eventually returned to California where she worked at a Suicide Prevention Center and also started her own nutritional consulting business, educating athletes and newly sober folks on nutrition and supplements. Michelle has worked with clients at all levels of care: outpatient, extended and residential treatment programs.

Michelle created the concept of "My Sober Coach" which is now part of the services Hirschman Clinical provides. This coaching concept was designed to bridge the gap between treatment and independent living, with the focus being on continued life skills development. The coach's role is to empower, inspire and resource each client and help them find passion and purpose in their lives.

"Recovery from mental health and addiction issues can be an excruciatingly painful process without the right supports. Having a professional coach, helping with daily and sometimes hourly challenges, is crucial in not only preventing crisis/relapse, but supporting a more peaceful and happy existence in each person's life."
Brian C. Garhan, M.A.
Director of Operations & Coach
Brian Garhan, M.A., is an awarded veteran who earned his Bachelor's degree in psychology from California State University, Northridge. He completed his Master's degree in clinical psychology from The Chicago School of Professional Psychology. He continued at The Chicago School where he has completed all of the academic requirements for his Psy.D. in clinical psychology and is now waiting to defend his dissertation in order to complete the program.
Brian has been fortunate enough to have had a wide array of work experiences in and out of the mental health field. Brian has experience providing services for adolescents, adults, individuals, groups, and couples. Brian has worked directly with athletes as well as fellow veterans. Brian has worked in locked hospitals, community mental health centers, school settings, as well as private practice, and has run several acclaimed chemical dependency rehabilitation facilities. This array of training and experiences have helped Brian to work effectively with a diverse population.
Brian utilizes an integrative approach combining cognitive-behavioral, solution-focused, and client-centered techniques. Brian is also familiar with mindfulness, personal training, and motivational psychology, as well as experiential and leisure therapies. Brian is creative, empathetic, compassionate, and collaborative. Brian is able to thoroughly approach client concerns with care and patience.
Roxanna Yashouafar, LCSW
Clinical Assistant
Roxanna received her Bachelor of Arts degree in Child Development, and her Masters Degree in Social Work from the University of Southern California, concentrating her studies in families and children. She is a Certified Anger Management Facilitator from Anderson & Anderson Anger Management. Roxanna's passion in mental health began when she began her undergraduate internship at a non-public school, counseling and co-facilitating art therapy groups for at-risk youth.
Roxanna began her post-graduate work at an anger management practice. She specialized in assisting court mandated clients with anger management in an individual and group setting. Roxanna continued her journey at a local non-profit organization as a social worker and therapist. She worked with children and families who were court-mandated, in completing their mandates, using a practical and interactive approach. Roxanna utilized art in her daily practice with clients as a healing tool. In utilizing art on an individual basis, Roxanna recognized the need for client's to develop a healthy hobby as an outlet for stress and anxiety. Roxanna developed and facilitated art therapy groups for clients of all ages, which assisted clients in finding peace and direction and finding passion and purpose in their lives.
Roxanna recognizes the importance of collaborating with an interdisciplinary team including therapists, psychiatrists, and medical staff, as a way to provide a safe and healthy environment for the client. Roxanna carries this philosophy and her passion for utilizing art into her role as a sober coach and is passionate about assisting clients in utilizing all their resources and artistic ability to find their passion and purpose.
Roxanna has been working with HCS for over 5 years and is currently supervising the staff and ensure that families and the clients are satisfied with services at HCS.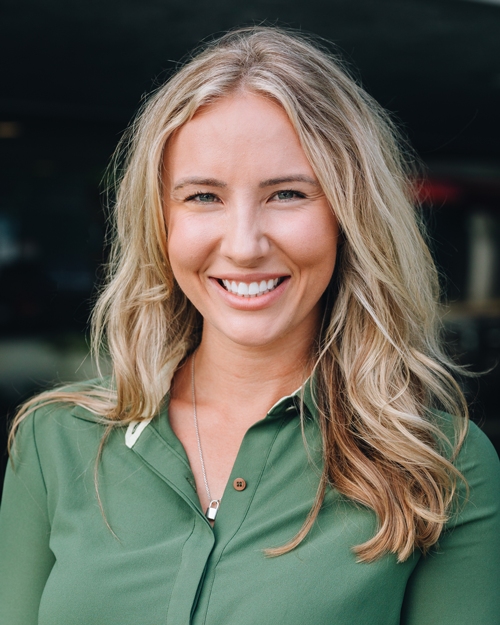 Nicole Kazan,ACSW
Coach
Nicole graduated with a Bachelor of Science in Global Health, Bachelors of Arts in Sociology, and her Masters in Social Work from Arizona State University. Nicole has cross-cultural training from North America to Africa and has worked with those in need of care and support all over the globe. Her cross-cultural experience includes working with victims of abuse, impoverished families/youth, trauma, and substance abuse.
After obtaining her graduate degree, Nicole began her professional journey at the United Nations, where she worked for UN Women researching the needs of women organizations around the world. She then began her stateside clinical experience at a mental health clinic in Austin, Texas, where she practiced cognitive testing, psychotherapy. She also worked with families to make necessary adjustments in lifestyle, academic structure, and living arrangements after receiving a diagnosis of a cognitive or developmental disability. Nicole continued her training at a residential detoxification treatment facility. Here she worked in the field of substance abuse and assisted in teaching harm-reduction recovery models, motivational interviewing, 12-Step facilitation, and psychosocial approaches to clients with substance abuse disorder.
Nicoles utilizes both her passion and education in the field of Social Work to implement individualized and holistic interventions, motivational interviewing, and strength-based techniques empowering others to develop a healthy relationship with themselves. She believes that change happens when people are given the guidance they need to draw on their strengths and realize their potential to live fulfilling happy lives.
Gillian Bieler, LCSW
Coach
Gillian is a mental health practitioner with a passion for working with adults with dual diagnosis and chemical dependence. She received her Bachelor's degree in Family and Child studies from Northern Illinois University and her Master's degree in Social Work, with an emphasis on mental health from the University of Southern California. She is also a Certified Family Life Educator through the National Counsel on Family Relations.
Gillian's interest in the mental health field began in an undergraduate internship at The Josselyn Center for Mental Health in Northfield, Il. There, she provided case management and life skills classes to adults with severe mental illness. She really found her passion for working with dually diagnosed adults during her capstone master's internship at the UCLA Neuropsychiatric Institute, where she worked on a multidisciplinary team of doctors, nurses, social workers, and spiritual care professionals. She has also worked in hospice care, charter schools, transitional living programs, day treatment programs and inpatient hospitals.
Currently, Gillian is working as a sober coach and psychotherapist in private practice with Michelle Hirschman, LCSW.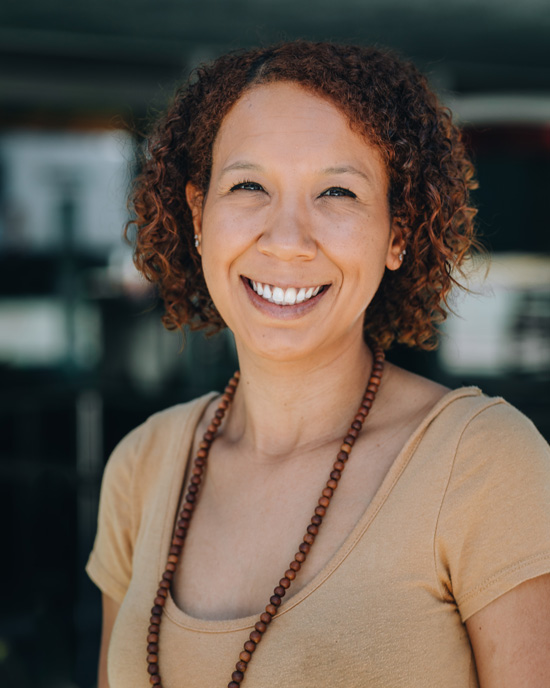 Quiara Bay
Clinical Assistant
Quiara has been working as a helping professional since 2014. While receiving her degree in Diagnostic Medical Sonography, with an emphasis in women's health and IVF, Quiara began coaching her patients to stay grounded during challenging times. Quiara has a natural ability to support, encourage, and empower each one of her clients to move forward with their goals and intentions. She utilizes a variety of skills she has learned throughout the years to keep clients motivated and inspired.
Quiara works best with people whom have high levels of anxiety, emotionally distressed, and/or are in crisis. Quiara's ability to meet clients where they are at, allows her to be able to guide them through difficult situations while preserving their feelings of control and having agency in their lives. Quiara also specializes in working with teens and adults with mental health and/or addiction issues.
Quiara has a robust variety of quality clinical experiences, working with a broad range of populations. She has the benefit of utilizing multiple skill sets to creatively and compassionately address the needs and concerns of her clients. Quiara enjoys Reiki and intuitive crystal work and has assisted a multitude of clients create mindfulness practices to reduce anxiety and increase their moods. Quiara has creative solutions for people that don't typically like to meditate and finds ways to guide them to calmness. Quiara also has a history of elite competitive horseback riding, which is a big reason why she also trains in the area of equine therapy.